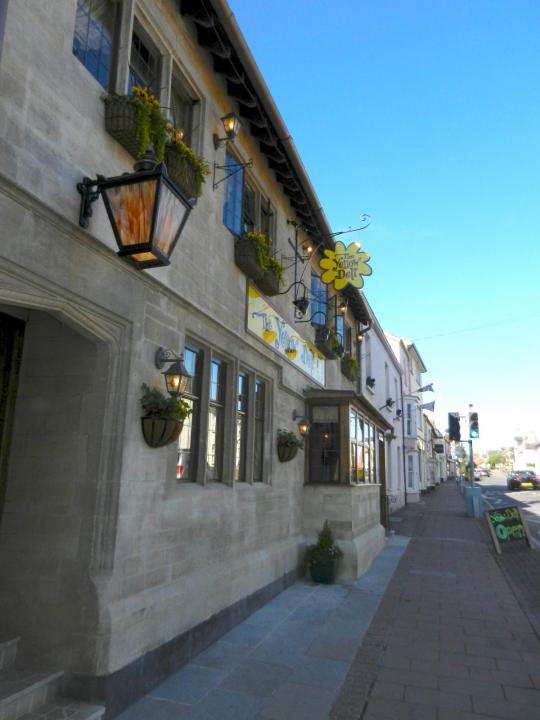 ---
The Yellow Deli in Honiton
Back in 2014 we were able to purchase this old Devon pub, just 15 minutes from the farm where we live together. We spent 5 years remodeling the building to become the Yellow Deli, finally opening at the end of May 2019.
What makes a Yellow Deli? Old wood, sun-bleached boards from weathered barns, reclaimed beams with all their scars, all kinds of handmade things - lights, tables, seats, stairs, railings, bar tops, macramé, paintings. Lots of wood everywhere. Everything has a story to tell, just like the people who work there. As a community of believers who run the restaurant, we have come from many different backgrounds but united now in our love for our Creator and our greatest desire is to express His love to the world. In the Deli we serve delicious wholesome food in a wonderful peaceful place where people matter. We want to have time for you. The Deli is a place to go to eat or read or talk, a place you arrive as a customer and leave as a friend.
We are easy to find, at the east end of the High Street in Honiton and our bright yellow sign.
Directions
Address
43-47 High st
Honiton
EX14 1PW
United Kingdom
Call
Phone
44 1404 378023
Other Parts of This Community