Sharing Our Life
We love where we live. How selfish we would be if we didn't tell others what we found. We want to share our life with others who are searching, for those who have the same hearts as us. We're trying many different ways to meet people and make friends wherever we go.
The Peacemaker II Bus is made of a 1955 GMC Scenicruiser and a 1949 General American Aerocoach. The Scenicruiser was cut in half horizontally right above the wheels using the chassis as the running part of the bus. The Aerocoach was mainly used for its shapely old architectural pieces no longer found: split windshields, rounded corners and curved overhead windows.
We have had a bus similar to this on the road since 1987. That bus, the original Peacemaker, is made up of a 1961 GMC motor coach and parts from a 1950 Aerocoach.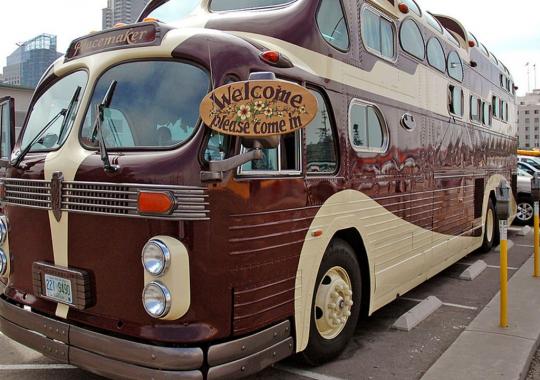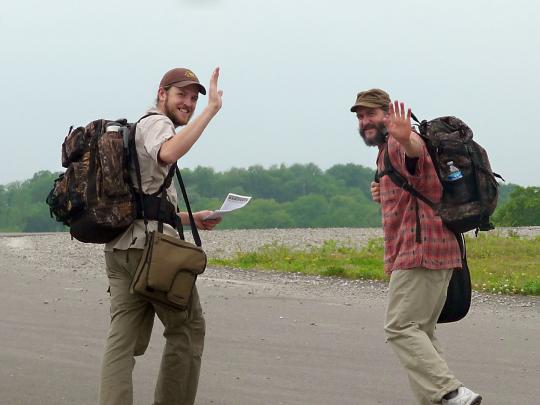 Like the early disciples, we send walkers out in pairs. Without any resources or plan, these brothers pray to know where to go. We are looking for "lost sheep" - our brothers and sisters that are still in the world and who are looking for a way out and a new life.
Our delis and markets are places where you can get a bite to eat or get some quality products. But you can also ask questions, and learn a little of the story behind the products and the food you are eating, and the people who are making it for you.
In the 80's, our Peacemaker I Bus went to many of the Grateful Dead shows, offering free medical care and a place to relax. We made many wonderful friends, and some came home with us and joined us.
You may have seen us at one of your favorite shows, passing out papers or dancing in a circle.
The Tall ship Peacemaker was built in southern Brazil by an Italian family of boat builders, using traditional methods and the finest tropical hardwoods. First launched in 1989 as the Avany, the owner lost interest and the boat sat idle in Georgia until 2000. We bought the vessel and began upgrading and restoring. In 2007, we rigged this ship with 10,000 square feet of sail in the Barquentine style. In 2015, we participated in the Tall Ships America tour along the East Coast and later in the Great Lakes.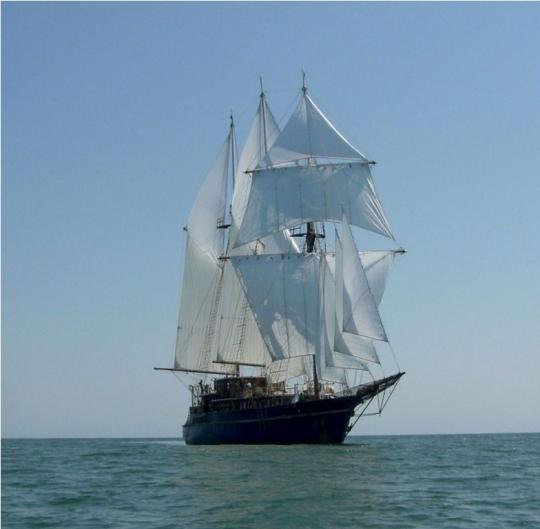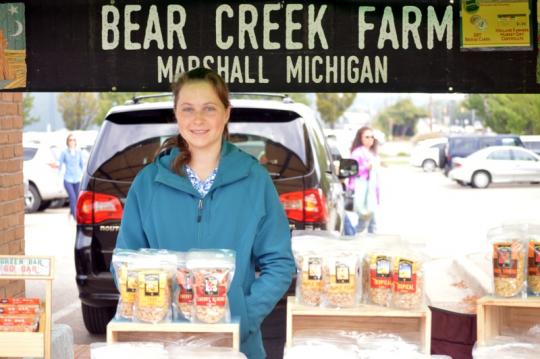 Farmers Markets
We love to meet people at local farmers' markets. It's a way to meet our neighbors and share a common interest - growing good food.
Circle Dancing
Wherever we go, we dance in a circle. There's always room for more. Everyone is important. No one stands out or is left behind. Come and join our circle!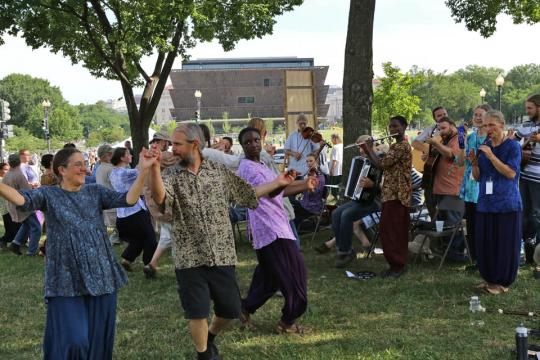 Maybe you met us years ago. Maybe it was in a place that we don't live in anymore. Let's get back in touch.