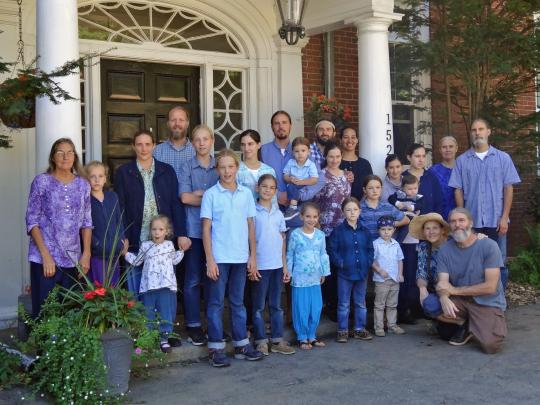 ---
Community in Milton
Go outside. Leave your house, and look up...
     Look at the stars at night, beyond the city lights, above the tallest buildings and bustling streets. High above the earth lies a vast universe beckoning to all who are willing to be redeemed, united, working together in harmony under the loving direction of our wonderful Creator. He is the very One who made the stars, planets and the infinite galaxies to house His highest creation, man. He wants to redeem him to be the way He intended him to be.
     Here in Milton, we work together daily, meeting the many needs of maintaining and beautifying our home and property, teaching our children, and caring for each other.  We have been in the area for nearly 40 years, building together on our BOJ Construction company, and running the Common Ground Cafe in the Lower Mills neighborhood from 1993 to 2010.  
     We know there is much in store for us here, and we look forward with vision for what unfolds.  We're here for you - a refuge from the angst, noise and darkness of the city.  Come see us.
Directions
Address
152 Robbins St
Milton, MA 02186
United States